Miami Marathon

Miami, Florida

February 2, 2014
HOT WEATHER WARNING!-- Due to the hot temperature forecast the Pace Team lineup has been adjusted, adding some slower groups. Runners should adjust their goals slower also to avoid the risk typical with such hot temperatures. Discuss this with the Pacers at our expo booth.

If you ran with a Pacer please send feedback to Jim@MarathonPacing.com. We'd love to hear from you!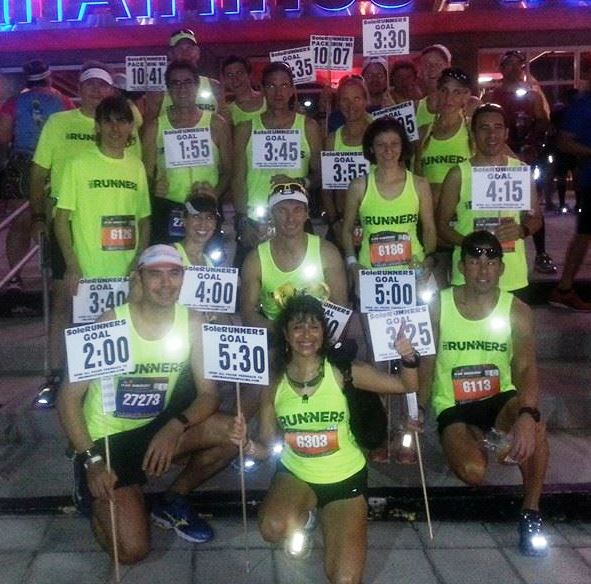 The Miami Marathon Pace Team is sponsored by

SoleRUNNERS

. Stop by their store for your running needs.

Half Marathoners can run in the same Pace Groups as the Full Marathoners


We also have some Pacers that are pacing the Half Marathon