WE PROVIDE THE HIGHEST QUALITY PACE TEAM EXPERIENCE A RACE CAN HAVE!
Our Pace Leaders have run over 30 marathons on average
Each of our Pace Leaders has paced over 13 marathons on average
Our Pacers are trained in CPR
We have been pacing for over 15 years!
Our pace leaders run with enthusiasm, dedication, and commitment to help you run your best!
We organize pace groups led by experienced Pacers to help you achieve your running goals.
We provide significant marketing for your event through our large network of Pacers, Run Clubs, and Events.
Coaching
If you need coaching for any race, running endurance event, or triathlon, we now offer that service.
Personal Pacing
If you need a personal pacer for any race, anywhere, we are now providing that service. Just email Jim with the details of your event.
RUN WITH A PACER
To learn more about our service and the benefits of running with us, please visit our FAQ's page.
Upcoming Races! Run with us!
Look for the MarathonPacing.com Pace Team at the expo of our next event. Sign up to run with agroup (it's free to join), then find us in the starting area ready to go on race day!
Just Ran with us? How'd we do?
So you say you just ran with our pacing team? Well, how was it? Send us your whole marathon story and let us know how your pacer did! Email your experience to us now! Thanks for running with us!
If you are on Facebook, please "LIKE" our website.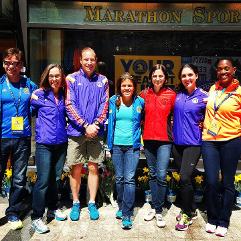 Our great Pacers at the 2015 Boston Marathon!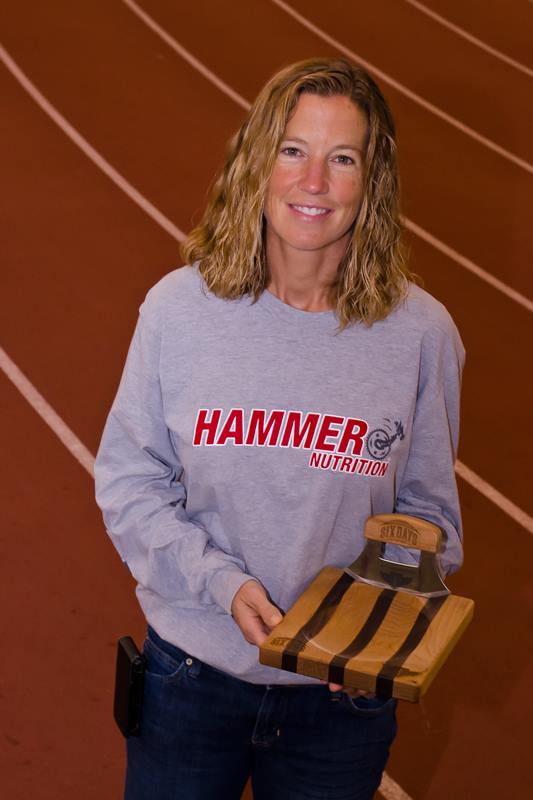 Congraulations to Pacer Traci who set a WORLD RECORD and the American Record at the 48 hr run of 242.09 miles!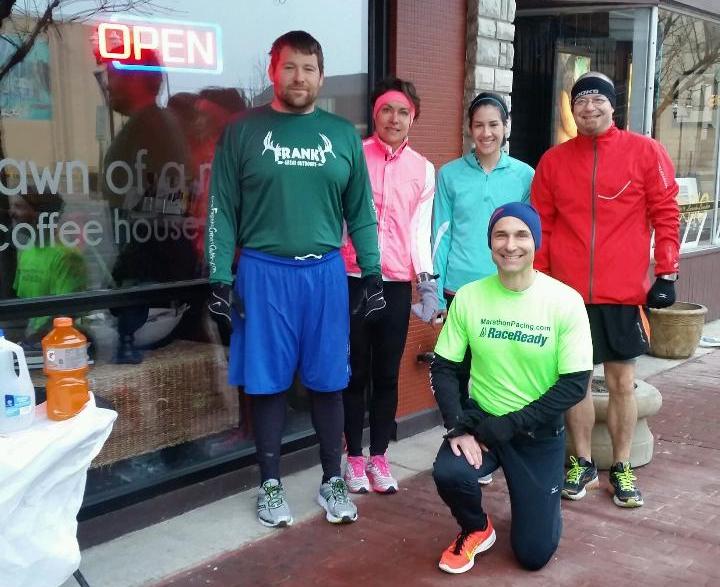 Some of our runners at our March 21st training run led by Pacer Bob


Please visit our sponsor RunningSkirts.com to see all their great designs of skirts and tops. We will be wearing their wonderful apparel at the Albany Marathon.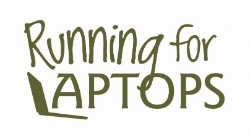 We are supporting the great philanthropic efforts of Running For Laptops and helping support the runners that are fund raising for such a worthy cause. Attend one of our group runs in North Park, Saturdays at 6 AM and Sundays at 7 AM. Participation is free! If you are in the Pittsburgh area don't miss this opportunity.
See what our clients have to say about MarathonPacing.com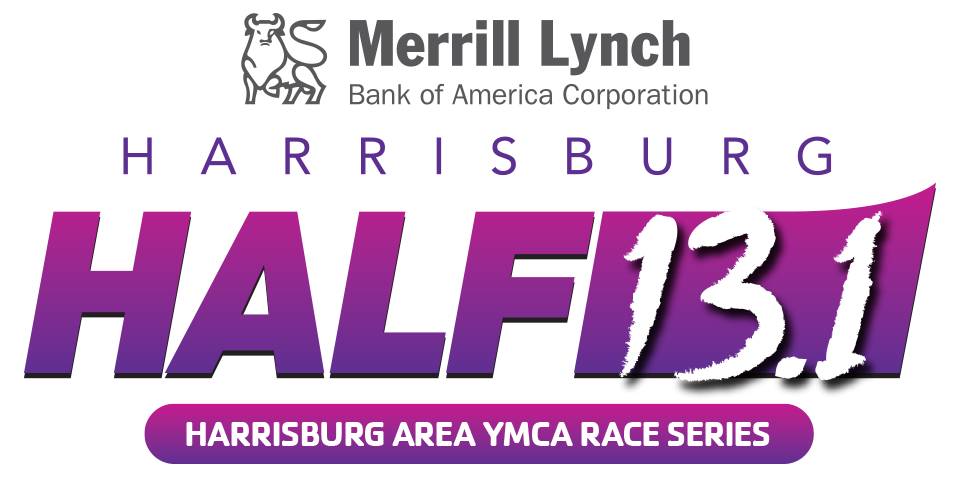 Copyright 2015 Lumen Group, Inc. Reproduction of web content by any method is forbidden.