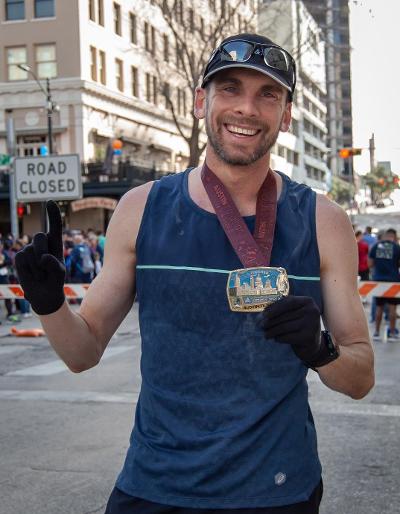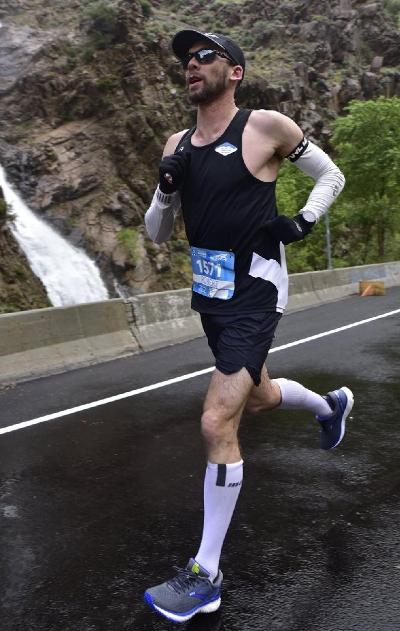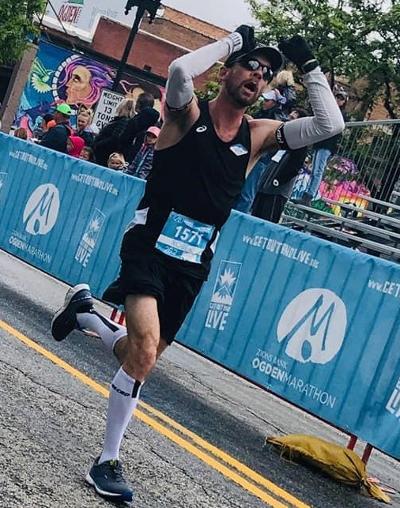 Where are you from?

Salt Lake City, Utah

Current P.R.

2:52:50

Typical pace

6:25-35

Number of marathons

7

Occupation

Software Engineer – Full Stack Dev

Favorite marathon

Top Of Utah (now Logan City)

Hobbies

Mountain Biking, camping, gardening/yardwork-projects

Favorite Running Food

Waffles

What are you reading now?

King Killer Chronicles

Who do you train with?

SLC Track Club

Personal goals

Sub 2:40 marathon – Sub 1:15 half

A quotation you like…


"For what is each day, but a series of conflicts between the right way, and the easy way..."

Why do you run?

I began running to help with lifestyle changes but very quickly running became my passion. I learn more about myself every time I step out to run.

Describe your best marathon memory.

I was beginning to struggle late in the Austin marathon, I had been running by myself for a while and my mental discipline was breaking down; "This is hard." "Your legs hurt" "Too many hills". Then, I told myself "look where you are, look what you are doing, this is amazing". Being from Utah, I never would have found myself in Austin, TX for the first time without running.

Why do you pace?

I want to help others reaching their goals and push themselves to their new limits. The feeling of crossing the first line with someone who just hit their PR is one of the most remarkable experiences I have had.

Tell us your best pacing experience.

Going through a canyon my 1:30 Half group hit a very windy section around the 10th mile. My co pacer and I tightened up and had our group draft behind us until we exited the canyon close to the 12th mile. Being able to work together as a group to help everyone succeed was such a great lesson in shared success.

Why should someone run in your pace group?

I am not just a runner but a student of running- Every time I step out to run, not just racing or pacing I do it with intent and a passion to succeed and raise my personal bar. I bring 100% of my focus, effort and care into every group I pace.

Any tips for runners about to join your group?

Enjoy the process. Race day is the reward for all the hard work that came before

Anything else you'd like to share?

Let's go run!