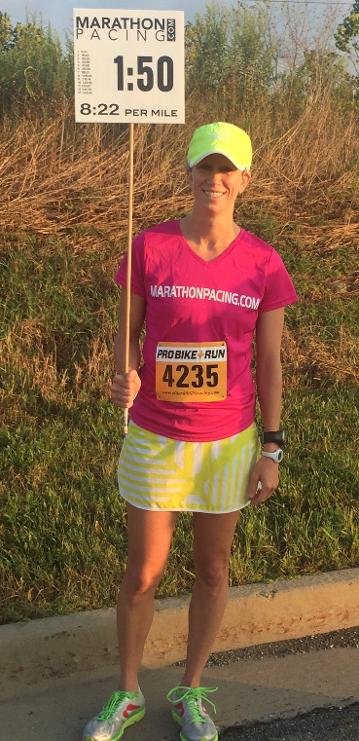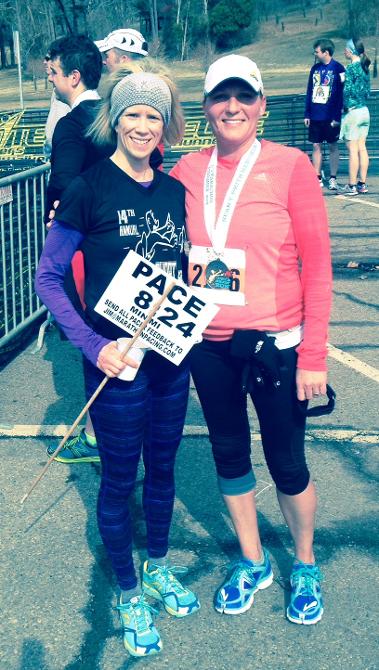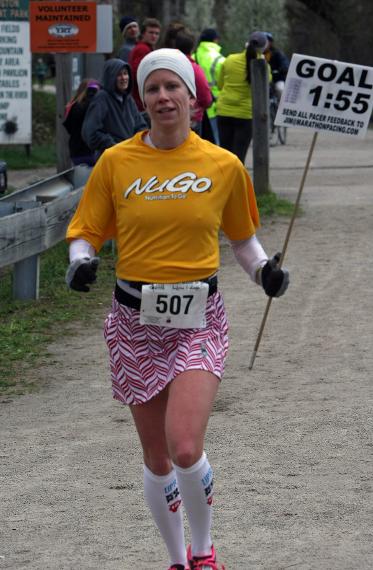 Photography by Trailphotos.biz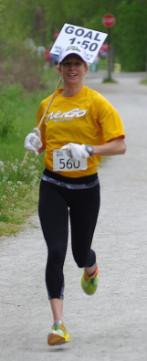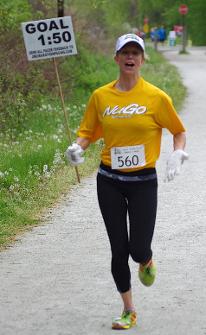 Pacer Mimi at the Boston Trail Half Marathon '12

Where are you from?

Pittsburgh

Current P.R.

3:24:59

Typical pace

8:30/mi

Number of marathons

10 + 7 Ironman races


Occupation

Program Director for Girls on the Run

Favorite marathon

Chicago

Hobbies

Swimming, Biking, Wake Surfing, Snowboarding

Favorite Running Food

Gu Roctane

What are you reading now?

Productivity Ninja


Who do you train with?

Sister, triathlete friends, dog Rudy

Personal goals

Hike the Appalachian Trail

Run a 50 mile Ultra

Train my dog to be a therapy dog for seniors

A quotation you like…

"Tough times don't last, tough people do."

Why do you run?

Because of the sense of pride and accomplishment.

Because of the unmatched sense of camaraderie you experience on training runs with friends.

Because I am healthy enough to do it.

Because questioning your mental and physical limits makes us human.

Because I set a goal.

Because maybe I will inspire someone along the way to break out of their comfort zone.

Because it's a lifestyle.

Because my dad got me into running.

Describe your best marathon memory.

Running my first marathon in Chicago with my dad. He had to stop at mile 2 to relieve himself but we finished together!

Why do you pace?

I have never officially paced a race but I think it would be a fun and rewarding experience.

Tell us your best pacing experience.

I hope the Boston Trail Half Marathon will be my first and best pacing experience!

Why should someone run in your pace group?

1. I believe in negative splitting and won't start out too fast.

2. I run the tangents.

3. I would keep the mood light and fun.

4. We'll keep pace even through the aid stations.

5. As the Girls on the Run Director, I'll use lots of motivational cheers and sayings to keep them going!

Any tips for runners about to join your group?

Follow your training plan.

Run your own race.

Run the mile you are in.

Run for those who can't.

Anything else you'd like to share?

I believe runners definitely get better/more efficient (not necessarily faster but sometimes!) with age and racing experience. This year I am training for the Ironman World Championships in Hawaii in October.

What philanthropic activities do you have?

Reading Mentor for Everybody Wins! At Pittsburgh King in the North Side, regularly attend events and make donations to Remi Savioz Glut 1 Foundation, Ballou Skies, and Cancer organizations.

Steering Committee member for Girls Coalition of SW PA and Director of non-profit organization Girls on the Run at Magee-Womens Hospital.