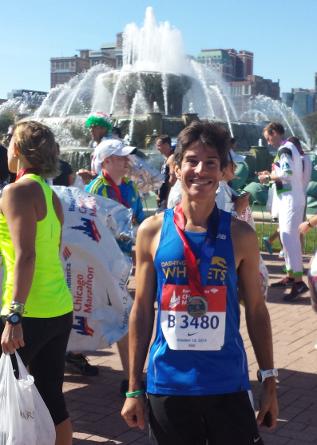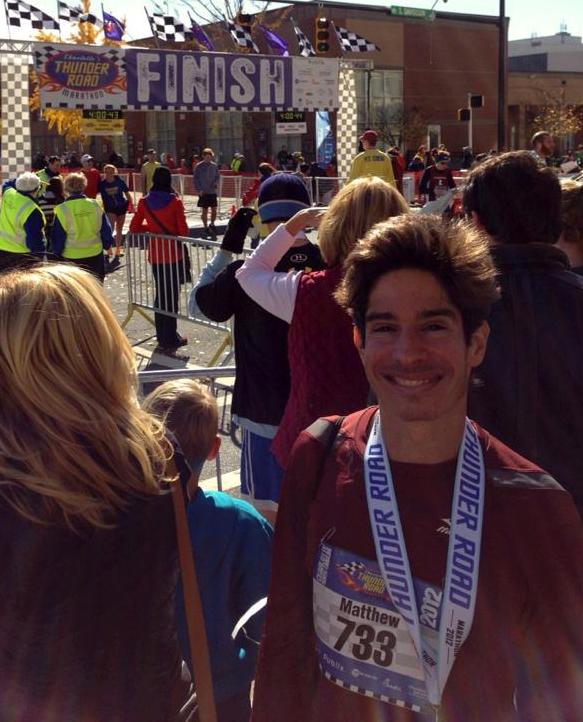 Where are you from?

Montville, NJ

Current P.R.

3:18:11, Chicago Marathon 10/12/14

Typical pace

7:33-7:52

Number of marathons

12

Occupation

TV News

Favorite marathon

Paris

Hobbies

Baking, traveling, concerts

Favorite Running Food

Bagel & Peanut Butter before, Honey Stinger gels during race, burger and beer after

What are you reading now?

'Fear and Loathing in Las Vegas' -Hunter S. Thompson

Who do you train with?

Usually alone or with Dashing Whippets running team in NYC when I can

Personal goals

Continue improving my PRs

A quotation you like…

'Light up the darkness'-Bob Marley

Why do you run?

Keeps me healthy, stress reliever and balances out the baking

Describe your best marathon memory.

About mile 16 of the NYC marathon, after running across the 59th street bridge which felt all uphill and then hearing and seeing all the crowds on 1st Ave.

Why do you pace?

Helping others achieve their goals

Tell us your best pacing experience.

Paced my first race in April at the Long Branch Half Marathon and enjoyed the camaraderie, talking with and supporting each other during the race couldn't wait to do it again.

Why should someone run in your pace group?

Reach your goal while having some fun and making friends in the process

Any tips for runners about to join your group?

Have fun!!