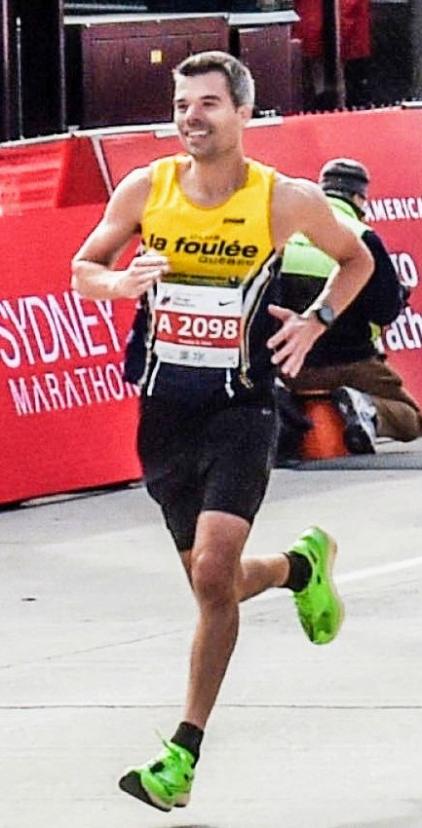 Where are you from?

Quebec, QC

Current P.R.

2:35:41

Typical pace

6:00-8:00/mile

Number of marathons

3

Occupation

IT

Favorite marathon

Boston

Hobbies

Sports, Outdoors, Music, Technology

Favorite Running Food

Spaghetti

What are you reading now?

The Science of Running

Who do you train with?

Friends and multiple clubs

Personal goals

Masters Athletics Championships

A quotation you like…

No human is limited - Kipchoge

Why do you run?

Health and wellbeing, meeting amazing people

Describe your best marathon memory.

Running through the crowds in the Chicago Marathon, the pure energy and outpouring of support is among my best memories. It's not an individual sport but it does bring out the best version of ourselves.

Why do you pace?

I love being part of running communities and encouraging others to reach for their goals.

Tell us your best pacing experience.

Experiencing the amazement of others as they accomplish something they didn't think possible.

Why should someone run in your pace group?

I'm very supportive and down to earth, my goal is to help you enjoy the challenge.

Any tips for runners about to join your group?

Trust in your training and stay relaxed. I'll set the pace and you can focus on spending the least amount of energy as we have fun on the course!

Anything else you'd like to share?

What philanthropic activities do you have?