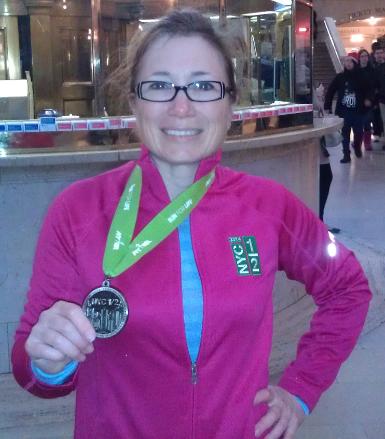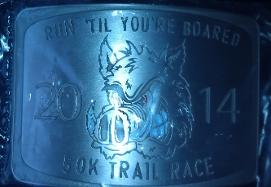 Where are you from?

Jacksonville, FL

Current P.R.

Half 2:30

Typical pace

12:30

Number of marathons

1 Full, 1 Ultra,

Occupation

Director of Sales

Favorite marathon

Donna 26.2

Hobbies

Read, bike, swim

Favorite Running Food

Salt pills

What are you reading now?

The Magus by John Fowles

Who do you train with?

Jacksonville Galloway

Personal goals

Finish my MBA while keeping my sanity. After graduation, two destination half marathons a year.

A quotation you like…

Be stronger than your excuses.

Why do you run?

For so many reasons: the companionship, exercise, stress relief, the challenge.

Describe your best marathon memory.

Completing a half marathon with my Dad together. We started running at the same time but crossing the finish line with him. Also, I cried when I finished my first marathon- Donna 26.2, it felt like such a great accomplishment.

Why do you pace?

I love assisting people in achieving their goals, especially the first timers!

Tell us your best pacing experience.

Every pacing experience is the best as each one has allowed me to celebrate another runner's success.

Why should someone run in your pace group?

We will have the most fun on the course while staying on pace!

Any tips for runners about to join your group?

Don't add in new workouts or foods the week before you run, hydrate and sleep.

Anything else you'd like to share?

To me running is all about finishing.

What philanthropic activities do you have?

Florida Forum, love races for charity.