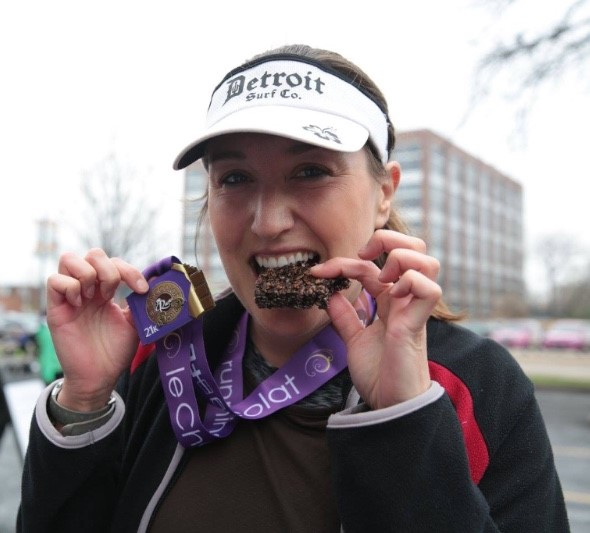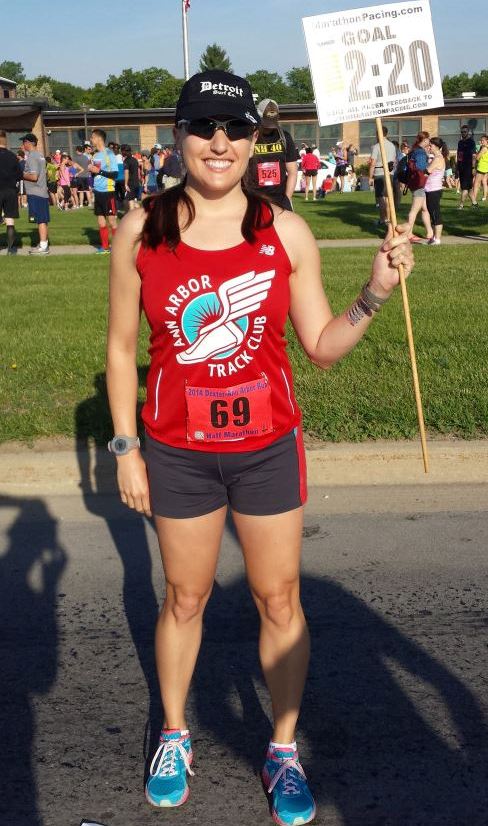 Pacer Julie at Dexter Ann Arbor Half Marathon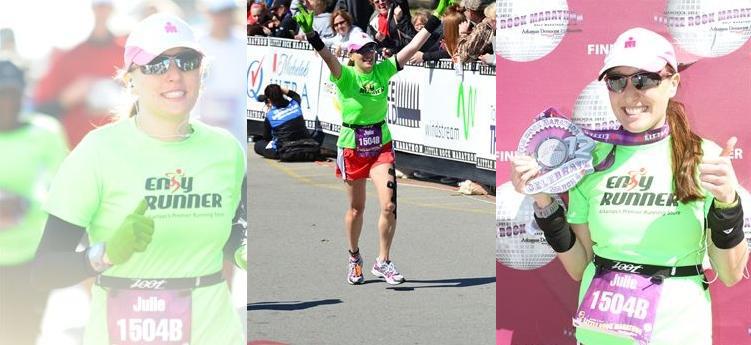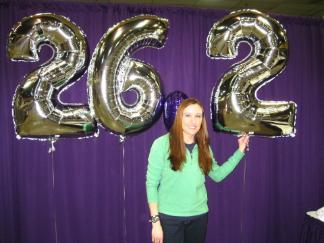 Where are you from?

Ann Arbor, MI

Current P.R.

3:58:16

Typical pace

9:15 min / mile

Number of marathons

15

Occupation

Pulmonary Function Technologist

Favorite marathon

Little Rock Marathon

Hobbies

Running, biking, swimming, stand up paddle boarding, rock climbing, yoga, and painting.

Favorite Running Food

Pre-race: pasta & pizza

Race day: Bananas , bagels, strawberry banana GU

What are you reading now?

You Are An Ironman by Jacques Steinberg

Who do you train with?

Ann Arbor Track Club and friends.

Personal goals

Run a marathon in all 50 states and qualifying for Boston

Age

30

A quotation you like…

"Run when you can, walk if you have to, crawl if you must; just never give up." Dean Karnazes

Why do you run?

I love the way I feel when I am running and it keeps me in shape.

Describe your best marathon memory.

Breaking under 4 hours at the Sunburst marathon and finishing on the Norte Dame 50 yard line was a great experience.

Why do you pace?

I want to help others achieve their goal of finishing a marathon.

Why should someone run in your pace group?

If they want to reach their goals and have a fun time doing it.

Any tips for runners about to join your group?

Have fun, smile, and enjoy the run!