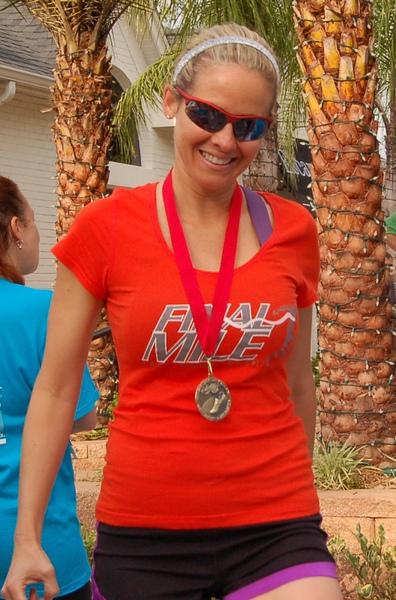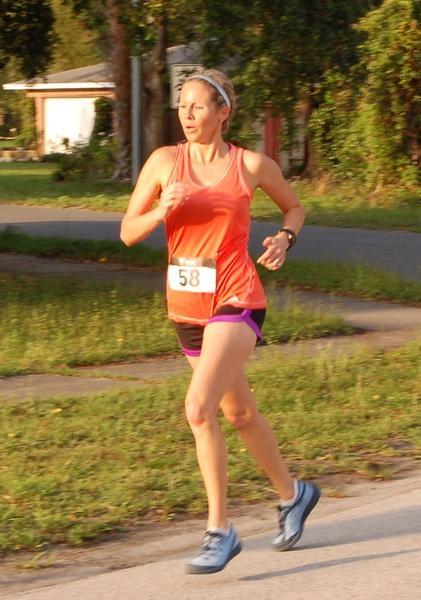 Where are you from?

DeLand, Florida

Current P.R.

My 50-mile, 8:23 makes me pretty darned proud

Typical pace

8:15 most days. I like to run with others, so I'll run whatever pace gets me the best company.

Number of marathons

13ish

Occupation

Full-time mom, Part-time Race Organizer

Favorite marathon

My first one. The Niagara Falls International.

Hobbies

Running (surprise!), hanging out with my boys (I have 4, counting the husband) reading (member of an Elite Book Club...because that's a thing), skiing (not too much of that in FL, though), playing poker and working with our local running club

Favorite Running Food

I love a greasy, warm pizza after a hard run. And beer. Not a food, but it counts.

What are you reading now?

Five Days at Memorial. True story of patients and staff trapped in one of the New Orleans hospitals during Hurricane Katrina.

Who do you train with?

I've got some neighborhood girls and have met the BEST running buddies through West Volusia Runners.

Personal goals

I love races and just want to run them to my potential. I'm getting older and the window is slowly closing.

A quotation you like…

"I'm a Distance Runner. I've been trained to keep going even when it's hard. When it hurts. When it sucks. When I don't want to. I look past it. Relentless forward progress to the finish. Call it what you want. Stubbornness, Endurance, Determination, Guts. Deep down, I don't know how to give up. (and it's always worth it in the end)" Yeah...it's long, but it pretty much sums up distance running.

Why do you run?

There are very few things I'm good at. When I discovered running, there was no turning back.

Describe your best marathon memory.

Seeing the finish line clock for my first Boston Qualifier. I still tear up, a little, when I picture it. Yep. Just did it, again.

Why do you pace?

I had some undesirable experiences following pace groups, the first couple times I tried them out. My goal has been to use those to be the type of pacer I'd like to run with. There is no better feeling than helping another runner reach their goals.

Tell us your best pacing experience.

Getting a giant, sweaty hug from a runner who'd finally gotten their sub-4:00 finish.

Why should someone run in your pace group?

I provide endless distraction. There's constant conversation, sightseeing (Look! Roadkill!), and honest encouragement. These races are hard work, but I do my best to make it feel more like a training run with your new, best friends.

Any tips for runners about to join your group?

Let me do all the tedious stuff : pace calculations, fuel reminders, navigating turns and crowds...you just get to do what you love...run!

Anything else you'd like to share?

If you've never run with a pacer, it's definitely worth a try. Even if it's unpleasant, it's a great learning experience. Chances are, if you're joining someone from this group, though, it will make for an awesome race.

What philanthropic activities do you have?

Now that all my kids are in school, I get to follow them and volunteer in the classrooms. Just when they thought they'd escaped mom…

I'm also a Board Member/Secretary of West Volusia Runners. I get to help make decisions for an awesome group of people, host group runs, eat pizza and drink beer. It's a really good gig.