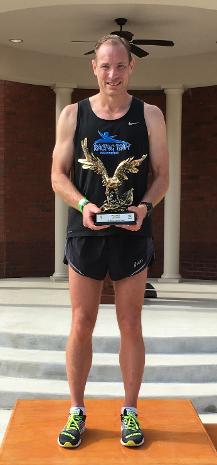 George won the
2018 Soldier Marathon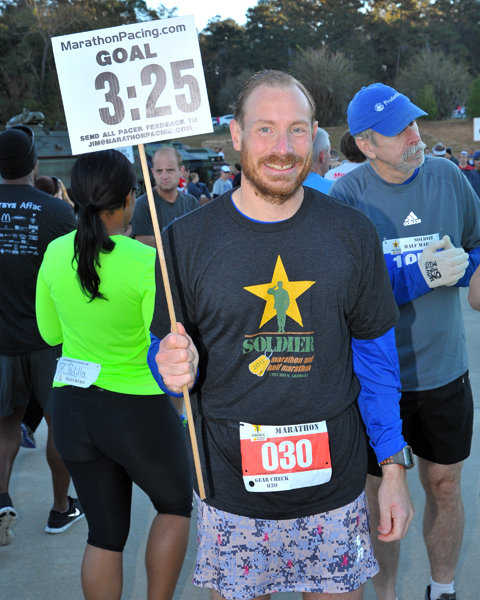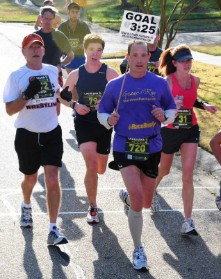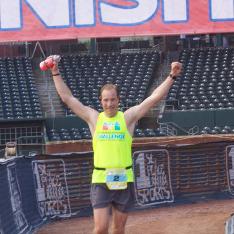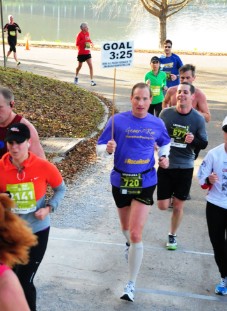 Where are you from?

Bryceville, Florida

Current P.R.

2:52:51 Ocala Marathon (January 2016)

Typical pace

7:00 – 7:15

Number of marathons

41 and counting; 10 Ultras

Occupation

Retired U.S. Army Sergeant Major & Owner, President of Domestic Readiness Solutions, Inc.

Favorite marathon

Boston

Hobbies

Car Collecting, Wood Working & Gardening/Landscaping

Favorite Running Food

Clif Shots Gels

Favorite book, what are you reading now?

Favorite: Once A Runner

Current Read: Vince Flynn Mitch Rapp Series & Bowerman and the Men of Oregon

Who do you train with?

My typical training runs I run by myself in the morning.

Personal goals

Finish Sub 2:50

A quotation you like…

A marathon is only 34,392 steps. You can't complete one without taking the first.
| | | |
| --- | --- | --- |
| | Why do you run? | For relaxation and how I feel post run. I also travel a lot so I get to see new areas from a whole different perspective than those who travel exclusively in 4 wheel vehicles. |
| | Describe your best marathon memory. | My first marathon that I ran that qualified for Boston was an extremely proud moment given all of the hard work and training that I invested to meet that goal. |
| | Why do you pace? | I truly enjoy helping others meet or exceed their goals. |
| | Tell us your best pacing experience. | Each and every time I pace as I meet new runners and help them achieve their goals. |
| | Why should someone run in your pace group? | If they want to meet their goals and are motivated I will help them attain that goal while having a good time and keep their minds off of the mileage. |
| | Any tips for runners about to join your group? | Enjoy yourself, relax, and make sure you look at the scenery that's offered on each marathon course. |
| | Anything else you'd like to share? | Run Strong!!! |
| | What philanthropic activities do you have? | I support the Wolfson Children's Hospital in Jacksonville, FL. Additionally, over the past 3 years I've supported the House of Heroes charitable organization. |