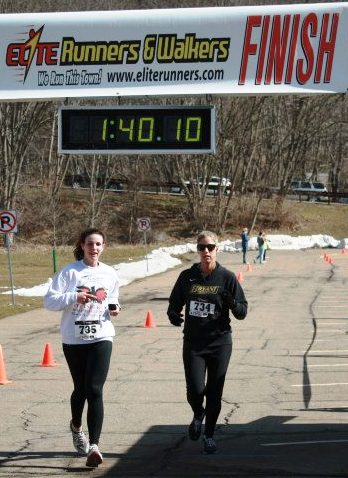 Where are you from?

Pittsburgh, PA

Current P.R.

4:30

Typical pace

8:00 min/mile

Number of marathons

1

Occupation

Favorite marathon

Space Coast Marathon

Hobbies

Hiking, Tennis, Swimming

Favorite Running Food

Mac & Cheese

What are you reading now?

Things I've Been Silent About

Who do you train with?

Myself J

Personal goals

Run a marathon in < 4:30

A quotation you like…

I can and I will.

Why do you run?

I run as a form of stress relief and because running keeps me in shape.

Describe your best marathon memory.

Finishing my first marathon at a full-out sprint for the last half mile.

Why do you pace?

I love meeting new people and helping others achieve their personal goals. I want everyone to know the feeling of getting a PR and finishing a marathon.

Tell us your best pacing experience.

I've run dozens of half marathons and one full marathon, but this is my first time pacing. I'm ready and I'm pumped!

Why should someone run in your pace group?

You should run in my pace group because you WILL finish with a time you are happy with - and we will have some fun along the way!

Any tips for runners about to join your group?

I will talk here and there but I will not talk your ear off. We need to save our energy.

What philanthropic activities do you have?

I volunteered in Malawi, Africa for three months when I graduated college.