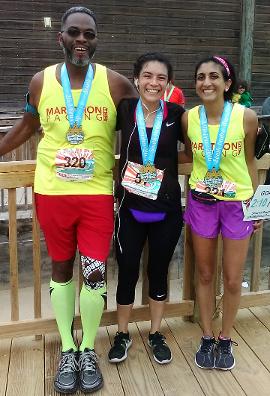 Pacer Aaron and Pacer Deepa at the South Padre Island Marathon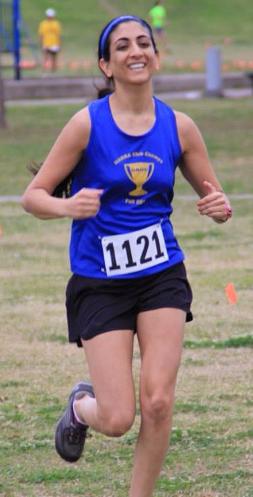 Where are you from?

Austin, TX

Current P.R.

3:44:53

Typical pace

8-9 min/mile

Number of marathons

8

Occupation

Engineer

Favorite marathon

Houston Marathon

Hobbies

Running, Beer, Reading, Tacos

Favorite Running Food

Pizza

What are you reading now?

Run the World by Becky Wade

Who do you train with?

Bay Area Running Club, Austin Runners Club

Why do you run?

There's something thrilling about that heart-pounding, sweat in your eyeballs, legs on fire feeling. This sport has given me incredible memories and helped me meet the best friends!

Describe your best marathon memory.

Pittsburgh Marathon 2016 – My best friends and I ran hundreds of miles of together during training, and we celebrated our work with finish-line beers and Primanti Brothers sandwiches.

Why do you pace?

I run for myself. Pacing is my opportunity to make it about others.

Why should someone run in your pace group?

I've got a lot of jokes!

Any tips for runners about to join your group?

Trust your training, stay hydrated, and keep your eyes on the finish line!